Founders Breakfast
Each year the Center for NonProfit Legal Services honors the life work of William V. Deatherage, a man dedicated to the legal profession and to his community. This Pro Bono Award recognizes the efforts of lawyers in Jackson and Josephine Counties who commit themselves to the vision of equal access to justice.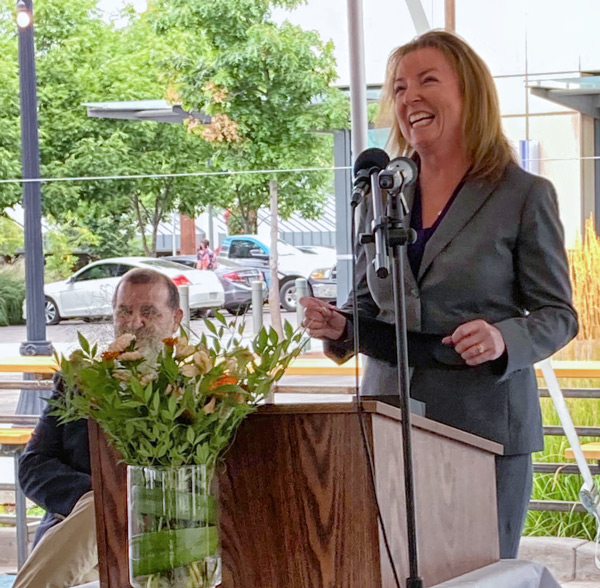 Thank You, Tracy
The 2021 recipient of The Pro Bono Award was Tracy McGovern. She was honored for her work providing pro bono services to many participants in the Federal Re-Entry Court headed by Judge Ann Aiken, for serving as a coach for the classroom law project "Mock Trial Competition," and for acting as a mentor for the lawyers and students in our community.
Tracy finds her passion supporting housing and disaster relief assistance. You can continue honoring Tracy by donating to CNPLS in her name. All such donations will help us provide legal services through our Housing/Consumer Law division.
---
During these unprecedented times - the attorneys and staff at the Center for NonProfit Legal Services have been at work every day solving problems and serving our community. This community relies on these remarkable attorneys and social justice advocates.
Thank you for supporting the important work of CNPLS.
Your financial support is always appreciated.